Take the Proverbs Challenge
A simple discipline to change the course of your life and the lives of your loved ones forever as well
A college friend helped the author, Trog Trogdon, step into wisdom with the Proverbs Challenge. "Being a simple man, and one that didn't like to read all that much at the time, this was just the kind of advice that I needed…it was easy to learn and hard to forget!" The steps are simple and straightforward:
There are 31 days in an average month.
There are 31 chapters in Proverbs.
Read the chapter in Proverbs that corresponds to the date.
Repeat for each day of the year.
Use this book as:
A Journal

This book is designed for interaction to read, mark, learn and inwardly digest the content of each page. Highlight or underline passages, and take notes in the blank space next to each verse. Each chapter ends with reflection questions designed to help you think through, remember and apply what the Lord teaches you along this journey.

A Devotional

Since there are 31 chapters in Proverbs and 31 days in a typical month, start reading Chapter 1 on the first day of the month, then Chapter 2 on the second day, and so on. It's that simple!

A Foundation for Your Faith

Proverbs is a great foundation to build a biblical knowledge base upon and will help you grow strong in your faith. As you grow in wisdom and knowledge through the content of this book, you will begin to see how other portions of Scripture fit perfectly together.

A Legacy

You will want to read, reread and hopefully pass down this book to your kids and grandkids to bless them with your journey of faith, in written form, in the years ahead. A book of the Bible, highlighted and marked with your thoughts and heart inscribed onto each page, is a great gift to give to your children.

A Witnessing Tool

Everybody wants and needs wisdom — from teachers to politicians, businessmen and women to baseball players. Let this desire for wisdom be an introduction to the Gospel message! This book offers wisdom that applies to all people while clearly presenting the Gospel. Give copies to business friends, relatives and colleagues. Start a small group to study it with friends on the fringe of faith, non-believers or others outside the church.
Endorsements
Simply put... what Trog has put his efforts toward is wanted, needed and should become a handbook for Church discipleship of all ages. Memorizing these Scriptures from an early age will help secure our children on the narrow road that is becoming narrower and narrower everyday. As a pastor's wife for over 40 years, I have looked to no avail for something just like this for our congregations. Thank you Trog for your faithfulness to the Kingdom.
When I finally decided to get serious about my relationship with Christ and Trog began discipling me, the first thing he recommended was reading a Proverb a day. In a culture that has doubts about the relevance of the Bible, one just has to look to the Proverbs to see that the wisdom of God absolutely stands today and will continue to stand forever.
A Walk to Wisdom is a refreshing journey through the book of Proverbs. It asks thought provoking questions and has helped me to experience it in a new way. It is a great tool for anyone seeking wisdom and a deeper understanding of the book of Proverbs.
I have found the book of Proverbs to be the single most influential guide for my life. Through "A Walk to Wisdom," Trog has created an outstanding resource. One that is certain to inspire all who read it as they capture the most precious wisdom of the ages that is certain to impact lives!
Trog Trogdon is a man who is walking wisely and changing Dallas for God's glory. I'm thankful that he is challenging us through this new resource to read just one Proverb a day. A Walk to Wisdom is a profound and helpful challenge to seek and cry out for understanding from God.
Trog's compilation of the Proverbs is a gem that allows the reader to engage the timeless truths of wisdom in an easy-to-follow, practical and transformative way. Simply a must-have, go-to book for those that want to be wise.
The choices in our life determine our character and ultimately our destiny. This is why we need God's wisdom and this is why I love the book of Proverbs. If you desire to live a life that honors the Lord, there is no greater place to start than this book.
The famous preacher Charles Spurgeon once said: 'He that would be wise, let him read the Proverbs.' If you would be wise then drink from this devotional on Proverbs. You will find it to be "a fountain of wisdom" and "a tree of life" for you and your family.
Wisdom is oft misunderstood and a neglected aspect of modern life. In a world consumed with sound-bites, frivolity and 'selfies,' people are in desperate need of wisdom. In this helpful guide my friend Trog leads us on a journey toward true wisdom—that which is found in Christ—wisdom that aids us in both living lives pleasing to God but also in effectively serving the world as redemptive interpreters of reality. I recommend this book to you as a helpful tool in obtaining that which God describes as being 'more precious than rubies.'
I love the book of Proverbs. Growing up, my mom would always be sure that I had taken my vitamin in the morning: One-a-Day. The book of Proverbs is like that. In this edition, the reader can take in every one of the 915 verses in the book of Proverbs in its thirty-one manageable chapters. One-a-Day. Simple. But the wisdom and truth that comes along with a careful, steady reading of Proverbs will bring comfort, character, and strength. This new edition is a great gift to those of us who want God as extreme wisdom for our time. I plan to use it...and give many copies away.
Many males are growing up without the presence and teaching of a father in their home. Want to be a better husband, father, and friend? Read and apply Proverbs to your life. It will help you grow into a Man that possesses Godly wisdom, Christian character, personal integrity, and practical understanding in what is right and fair.
Wisdom according to the book of Proverbs, is a skill in the art of godly living. It is the application of the truth of the Word of God to every aspect of one's life. I love Proverbs and find myself going back to them almost daily. Any growth in wisdom is ultimately a growth in the fear of and love for the Lord. What could be better than this?
At no other time have we been bombarded with so many messages and so much information that can either help us or hinder us. The book of Proverbs remains a solid source of wisdom that helps us as individuals, families, and followers of Christ seeking to fight injustice, love each other and not make as many foolish decisions in life.
What a great resource to have the book of Proverbs in such an accessible form! Proverbs is a practical and yet powerful source of daily wisdom for every aspect of life, including relationships, business and parenting. Soak it in.
Life's journey is filled with complex choices that require God's wisdom. Trog's 31 day challenge will assure you be wise and not a fool.
This book of Proverbs is all about getting on a path and living a life of wisdom. Whether you want to learn about managing money, relationships, or your mouth, this is a must read.
Years ago, prior to entering full-time vocational ministry, I looked in vain for this very tool Trog produced. I wanted something, in addition to my Bible that I could lay on my desk specifically focused on Proverbs and wisdom. Now I have it. God generously gives us wisdom if we'll just ask and pursue Him. I am excited that the Lord used him to produce this simple, yet profound tool to expose us daily to God's infinite wisdom.
The wisdom and guiding principles that come from the book of Proverbs are so important to obtaining success in life that Proverbs is the first entire book in all of Scripture that I read to my three children. Our world is filled with more knowledge and college degrees than at any other time in history, but people are more confused than ever because the world is deficient of men and women grounded in Godly wisdom. If you want to discover more of God's will and increase in wisdom, this resource on the book of Proverbs is an excellent place to start.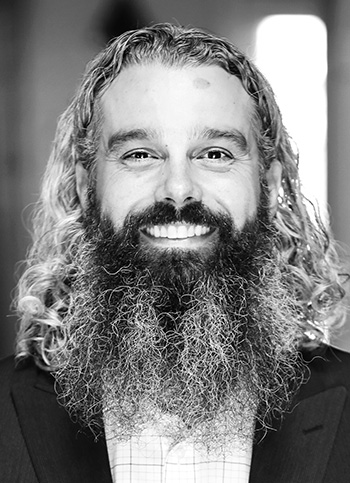 About the author,
Trog Trogdon
Trog trusted Christ as his Lord and Savior at five years old and his faith in Jesus has shaped him ever since.
After graduating high school, he earned his BBA and MBA from Campbell University in North Carolina. Following his degrees, Trog came to Texas for what he thought was a business opportunity, but the Lord had different plans.
For almost twenty years, Trog has served in leadership roles for multiple ministry endeavors, such as being a Cares Team with Apartment Life Ministries, helping plant 1042 Church in Frisco, and being a Discipleship Minister with Christ Church Plano. Just before launching Kingdom Focus Coaching, he served as an urban missionary and VP of Discipleship with Bonton Farms where he invested his time making disciples.
Trog is married to a beautiful woman named Mendi and has three children, Sevyn, Rok, and Truth. If you get to spend time with him, you will often hear him talking about seeking first the Kingdom, losing your life in order to save it, and the importance of discipleship. He is passionate about helping the poor, sharing his faith in Christ, encouraging and equipping people to be all Jesus has called them to be.
Favorite verses:
Psalm 1:1-3, Matthew 6:33
President & Founder:
Kingdom Focus Coaching
Awards:
Illumination Book Award - Bronze Medal, TRiO Community Partner of the Year - Bonton Farms, The Blake Anderson Public Service Award - "Love Your Neighbor"
Follow Trog on Twitter:
@trogtrogdon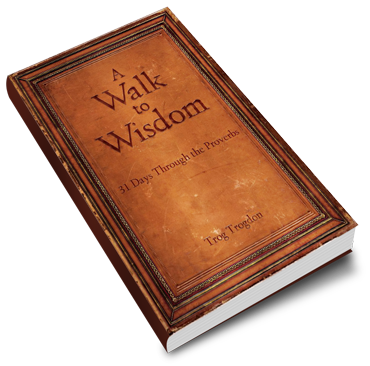 100% of profits benefit Kingdom causes.
We have some special quantity discounts for you.
Share a Few
10%
Discount for 2-9 copies
8.96/per copy
$4 + $2/additional book S&H
Great for sharing.
Challenge friends.
Inspire co-workers.
Buy now
Groups & Studies
20%
Discount for 10-50 copies
$7.96/per copy
$4 + $2/additional book S&H
Order for your group.
Great for book clubs.
Start a church study.
Buy now
Stocking Shelves
25%
Discount for over 50 copies
$7.46/per copy
$4 + $2/additional book S&H
Great for retailers.
Challenge your congregation.
Give to employees.
Buy now
Stay up to date with the author!
Kingdom Focus Coaching
100% of the profits from the sale of this book go to Kingdom causes.
Kingdom Focus Coaching is the recipient of the funds generated from this resource.
Kingdom Focus Coaching
Kingdom Focus Coaching
is a ministry dedicated to preaching the gospel and teaching others to obey the commands of Christ. Our mission is to equip disciples to make disciples & mobilize the church for Kingdom work.
Scroll up